| | |
| --- | --- |
| | Favorite Links |




Garden Supply
123 Main Street
Anytown, NY 20317
USA
(212) 555-4321
(212) 555-1234 fax

Send Us

E-mail

© Copyright 2011
Garden Supply
powered by Website2Go.com
All Rights Reserved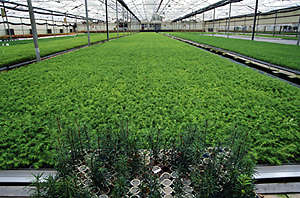 ProvenWinners
A complete list of proven winners with great detailed pictures. Tips and information about perennials.

Garden Web
Electronic bulletin boards, contests, cyber plant swapping, and easy-to-read articles. Sesbania's Gardening Tips are brief but very valuable, especially for novice gardeners. The "Importance of Watering" article is excellent.

University of Maryland, Central Maryland Research and Education Horticultural Web Site
Biweekly tips compiled by the Home & Garden Center's Regional Extension Specialists, found in Home & Garden Information Center.

Blooms of Bressingham Pages
A company dedicated to the development of new and distinctive perennials - a great and informative page.

The U.S. Netherlands Flower Bulb Information Center
A source of news, photographs, video footage and technical information on flower bulbs and garden trends.

The Plant Encyclopedia at Gardening.com
Allows searches for plants by name, sun requirements, color, bloom time, and hardiness. Find plants that will thrive in your yard! Also has links to hundreds of garden-related sites. Hint: When searching for annuals, highlight ALL in the hardiness box.

Espoma
Espoma has been in business for over seventy years producing the finest fertilizers from quality organic ingredients. The site has great tips for acid-loving plants or even how to read a bag of fertilizer. Garden Supply is a proud retailer of Espoma products.

Wave-Rave
They are truly some of the most amazing petunias available to retailers. These beauties are great to grow and fun to find out about. Stop by this site for some great info on the different varieties.